Knitting washing:
1. Various detergents can be used, hand-washed and machine-washed, but chlorine bleaching is not suitable.
2. White clothes can be washed at high temperature with a strong alkaline detergent for bleaching.
3. The soaking time of the fabric should not be too long to avoid fading of the fabric.
4. It should be dried in the shade and avoid exposure to the sun to avoid fading of dark clothes. When drying in the sun, turn the inside out.
5. Be sure to wash separately from other clothes, don't put them together for the same washing.
6. Never wring out to avoid wrinkles.
Knitting maintenance:
1. Underwear should not be soaked in hot water to avoid yellow sweat spots.
2. Pay attention to ventilation and avoid damp fabrics to avoid moldy and spots on the fabrics.
3. Wash and dry, separate dark and light colors, it is best not to put together, put mothballs to avoid bugs.
4. Avoid prolonged exposure to the sun, so as not to reduce the fastness and cause fading and yellowing, especially sun exposure.
Yacheng Knitting Co., Ltd. can mass produce customized high-quality knitted garments, including sweaters, Custom Knit Sweaters, Knitted Pants, Knitted Skirt, Knitted Shoes, Knitted Scarves and Knitting Blanket. If you need to order knitted products, please feel free to contact us.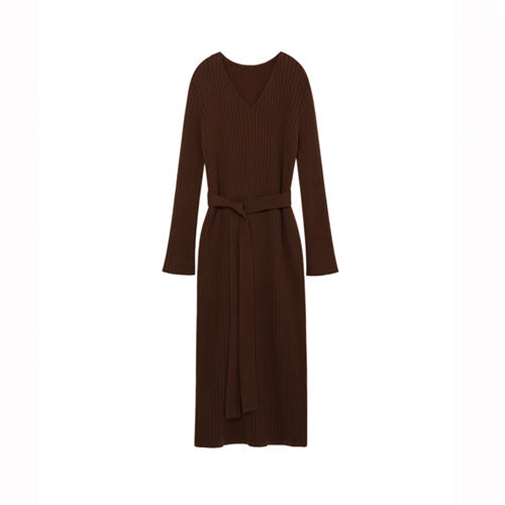 DongGuan YaCheng Knitting Co., Ltd
Business Type:Manufacturer
Product Range:Christmas Decoration Supplies , Men's T-Shirts , Women's Sweaters
Products/Service:Custom Sweater , Custom Knit Sweaters , Knitted Skirt , Knitted Pants , Knitting Home , Knitting Blanket
Certificate:
Company Address:No. 288, Dalang Section, Guanzhang Road, Dalang Town, Dongguan, Guangdong, China


Previous: The Development Potential of the Knitting Industry